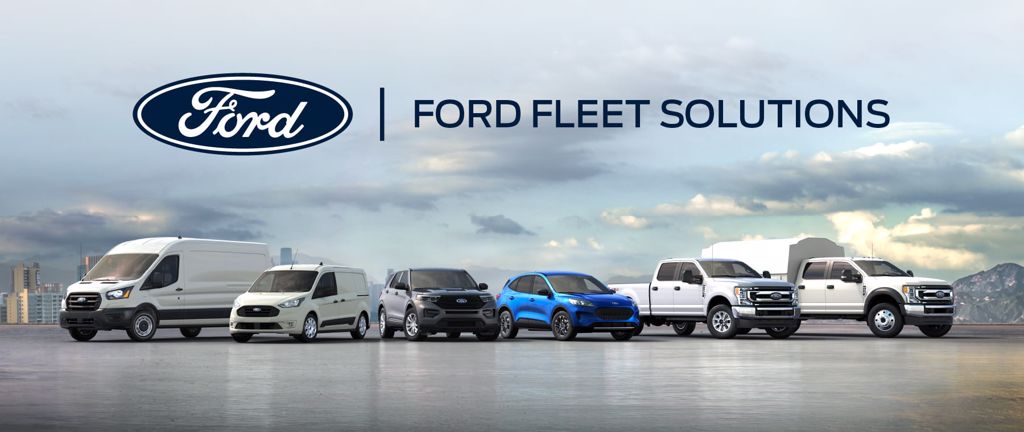 Whatever the job is, put a Ford on it.
Whether you need a few automobiles or a large fleet, we support you in making the most cost-effective decision tailored around your needs, providing you with the best business solutions and delivering first-class customer experience.
By availing you a full line of high-quality Ford passenger cars, SUVs and commercial vehicles, you can count on us being your most trusted source for all your fleet solutions. We employ experienced service professionals eager to provide account management, sales and after-sales support for all your fleet operations.
Helping your business go further.
Managing a business of any size can be difficult, but with Ford on your side, you can rest assured that you'll find the right solutions for all your fleet needs. Because working with us means giving your business the edge it needs to stay ahead.
Ford Fleet Vehicles

Ability to cater all types of fleet businesses from small medium enterprises to large corporations.

Customized Business Solutions

Enjoy a wide range of Extended Service Plans, Extended Warranty Plans and Extended Powertrain Plans.

Fleet Expertise

Offering critical Total Cost of Ownership elements and highlighting Ford's competitiveness in the costs of maintenance, resale value, fuel efficiency.

Superior After sales

From service and parts to warranty and accessories, we support your fleet needs with parts availability and minimal service downtime.

Peace of Mind

Enjoy up to 5 years or 100,000 KMs bumper-to-bumper manufacturer transferable warranty valid all over the Middle East Markets.

Ford PROTECT

Brings you competitive advantages such as reduced lifecycle costs, comprehensive maintenance plans and PremiumCare protection from unexpected repair expenses and enhance the residual value of your vehicles.